Top 5 Washington State Scenic Drives Every Driver Should Experience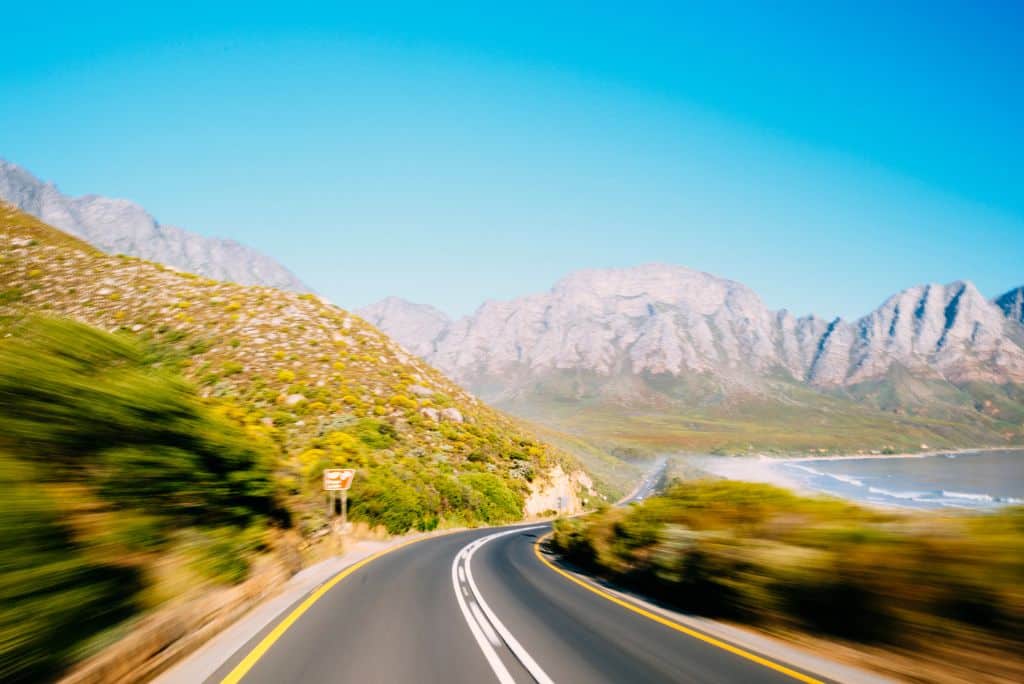 Is a life-changing road trip something you want? If you're looking for a picturesque state in the Pacific Northwest of the United States, go no further than Washington. Thanks to its breathtaking landscapes and plenty of parks, woods, and beaches, Washington is a haven for those who like nature.
Washington Defensive Driving School presents an opportunity to explore the breathtaking beauty of Washington through its numerous magnificent vistas. Immerse yourself in the heart of this beautiful state by embarking on scenic drives along its meandering roads, high mountains, lush woods, and lovely coastlines.
Discover the Beauty of Scenic Drives in Washington
Washington's diverse landscape provides plenty of opportunities for scenic drives. Whether you're looking for a leisurely road trip or an adventurous journey, Washington's scenic drives will not disappoint.
How to Plan a Washington State Road Trip
1. Plan Your Itinerary and Route.
Before embarking on a Washington scenic drive, planning your itinerary and route is essential. Research the best scenic drives in the area and determine which ones fit your schedule and interests. Consider the length of the drive, the terrain, and any stops or attractions along the way.
2. Check the Weather and Road Conditions.
Weather and road conditions affect road trips. Pack for the weather before your travel. Road closures and construction should also be considered.
3. Fuel Up and Maintain Your Vehicle.
Before hitting the road, make sure your vehicle is in good condition. Check your oil, tire pressure, and brakes. Fuel up before your trip and pack a spare tire and emergency kit, just in case.
4. Pack Essentials for A Comfortable Trip
Finally, bring travel necessities. Snacks, drinks, sunscreen, and comfy clothes are included. Bring a camera to record the fantastic landscape.
What to Know for Scenic Drives Near Seattle
Seattle is the state capital and largest city in Washington. On the other hand, it is near some of the state's most stunning scenic byways.
Highlighting the 5 Best Scenic Drives in Washington
1. Alki Beach – West Seattle Scenic Drive
Start your journey to Alki Beach in West Seattle. This scenic drive offers panoramic views of the Seattle skyline, the Olympic Mountains, and the sparkling waters of Puget Sound.
2. Washington Park Arboretum – Washington Boulevard
Drive through the beautiful 230-acre Washington Park Arboretum. Washington Boulevard lets you experience Pacific Northwest nature.
3. North Cascades National Park – North Cascades Highway
For a more adventurous drive, venture to North Cascades National Park and traverse the North Cascades Highway. This scenic byway takes you through towering mountains, pristine lakes, and cascading waterfalls, offering breathtaking views at every turn.
4. Whidbey Island – Whidbey Scenic Isle Way
Hop on a ferry from Mukilteo to Whidbey Island and embark on the Whidbey Scenic Isle Way. This route showcases the island's rugged coastline, charming seaside towns, and sweeping views of Puget Sound.
5. Bellingham – Chuckanut Drive
Take a drive along Chuckanut Drive, a winding road that stretches from Bellingham to Burlington. This scenic drive hugs the coastline and offers stunning vistas of the San Juan Islands, forested cliffs, and serene beaches.
What to Pack for Scenic Drives in Washington
Essential items for a comfortable journey
When embarking on a scenic drive in Washington, it's crucial to pack essential items for a comfortable journey. These include a first aid kit, extra clothing layers for changing weather conditions, and a road map or GPS device to navigate unfamiliar routes.
Outdoor gear recommendations
As Washington is renowned for its outdoor recreational opportunities, bringing along some outdoor gear is a good idea. Depending on your interests, this could include hiking boots, a backpack, and a waterproof jacket for impromptu hikes or nature walks.
Snacks, water, and picnic supplies
For your enchanting journey, bring food, drink, and a picnic. Bringing snacks lets you pause for a picnic in Washington's gorgeous scenery.
Camera and binoculars for capturing the scenery
Capture Washington's breathtaking beautiful drives with a camera and binoculars. These will let you capture your travels and nature.
Road Trip Tips
Planning a successful road trip
To ensure a successful road trip, plan your itinerary. Research attractions, accommodations, and dining options along your route. Allow for flexibility in your schedule to accommodate unexpected stops or detours.
Safety should be a top priority during your road trip. Observe traffic rules, wear seatbelts, and avoid distracted driving. Stay updated on road conditions and weather forecasts, and adjust your plans accordingly.
Recommended stops and attractions along the way
Make the most of your journey by incorporating recommended stops and attractions along your scenic drives. It could include visiting viewpoints, hiking trails, local landmarks, or historical sites. Be open to spontaneous discoveries that may enhance your road trip experience.
Making the most of your journey
Remember that a road trip is not just about reaching the destination—it's about enjoying the journey. Take time to appreciate the natural beauty surrounding you, savor local cuisine, and connect with the local culture. Capture memories through photographs, journaling, or collecting souvenirs from each stop.
How Do I Get an International Driver's Permit?
If you plan to embark on a Washington scenic drive as an international visitor, you may wonder how to obtain an International Driver's Permit (IDP). An IDP translates your domestic driver's license and allows you to drive legally in many countries worldwide.
Steps to Obtain an international driver's Permit
The process of obtaining an IDP may vary depending on your home country. However, the general steps typically involve the following:
Researching the requirements: Check the official website of your country's automobile association or department of motor vehicles to understand the specific requirements for obtaining an IDP.
Gathering the necessary documents: Typically, you'll need to provide a completed application form, a copy of your valid driver's license, passport-sized photographs, and payment for the processing fee.
Visiting the issuing authority: Visit the designated office or branch of the automobile association or department of motor vehicles in your home country. Submit the required documents, pay the necessary fees, and complete any additional steps as instructed.
Receiving your IDP: Once your application is processed, you will receive your IDP. It's important to note that an IDP is valid for a limited period, usually one year, and cannot be renewed. Therefore, if you plan to revisit Washington or other countries, you may need to obtain a new IDP before each trip.
Conclusion
Washington's scenic drives offer an incredible opportunity to immerse yourself in the limitless beauty of the Evergreen State. From the stunning coastal landscapes to the majestic mountains and charming towns, each drive presents a unique experience and countless breathtaking moments.
To make the most of your Washington scenic drive, plan your itinerary carefully, check weather and road conditions, ensure your vehicle is in good condition, and pack essential items for a comfortable journey. Embrace the freedom of the open road, stay safe, and take time to explore the recommended stops and attractions along the way.
Don't forget to venture to the Washington coast, where boats, beaches, and natural wonders await. Experience the rugged charm of the coastline, engage in thrilling activities, and immerse yourself in the beauty of the Pacific Northwest.