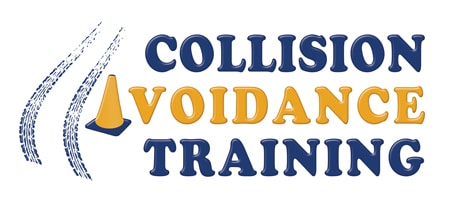 Join us for what may be the most important 100 minutes you'll ever spend in a vehicle, learning how to survive the ever-increasing challenges of dealing with heavy traffic and distracted drivers.
In this 100 minute training course you'll learn how to stop your vehicle in an emergency, and how to avoid collisions using your vision and your steering.
Ideal for the new driver, but open to drivers of all experience levels, the Advanced Collision Avoidance Training will build both skills and confidence.
Our team of instructors will share their vast knowledge with you, giving you years of experience in a matter of hours. You'll leave with a whole new level of appreciation and understanding of your vehicle – just what you need to survive today's hectic roadways.
Do you know what to do if a pedestrian stepped directly in front of your moving vehicle? Should you brake hard, steer to avoid, or some combination? What if your vehicle has ABS and Stability Control – how does that help? And where do you look? You'll not only know the answers to these questions after the Advanced Collision Avoidance Training, but you'll have begun the critical process turning these into habits you'll rely on in the critical split second that precedes emergencies.
The Advanced Collision Avoidance Training begins with a short briefing on what you'll be doing during your session, as well as key terms and phrases you'll hear from our instructors. Then you head into the real "classroom" – behind the wheel of your own vehicle. There, you start off with a simple but crucial slalom driving exercise, fine-tuning your steering and vision techniques. Next up you'll practice emergency braking, learning how to stop your vehicle as quickly as possible. Finally, you'll put your newly-developed skills to the test in a simulated collision avoidance exercise, where you'll practice braking and steering to avoid an obstacle. All of this will be conducted in a safe environment where you'll learn the limits and abilities of yourself and your vehicle.
Surviving today's roadways are a challenge – and it seems as though it will only get worse as more and more distracted drivers crowd our busy streets and highways. In 100 minutes, during our Advanced Collision Avoidance course, you'll learn how to not only survive this challenge, but feel confident in doing so. Driving your own vehicle, you'll practice and develop critical emergency braking and collision avoidance skills.
Courses are held on specific Saturdays at Bellevue College and Arlington Ultralight Center.
For cancellations: please cancel or reschedule at least 10 days in advance. If you cancel less than 10 days in advance of your scheduled appointment, you will be put on stand-by and can call to reschedule within 10 days of another scheduled Collision Avoidance date (if there is still room in that session). You can also have a family member or friend go in your place if you are not able to attend your scheduled session.
2023-2024 dates for Bellevue College- All sessions held on Saturdays – 10/28/23, 12/2/23, 3/9/24, 4/27/24, 6/29/24, 8/17/24, 10/5/24, and 12/7/24. Choose between these sessions: 8am-9:40am, 10:00am-11:40am, 12:40pm-2:20pm, 2:40pm-4:20pm
For Bellevue College: Please download and print the instructions, FAQ, map, and waiver (be sure to bring the signed waiver the day of the course): Bellevue Collision Avoidance FAQ, waiver, and map
2023 dates for Arlington Ultralight Center- All sessions held on Saturdays – 10/21/23, 12/16/23. Choose between these sessions: 10:00am-11:40am, 12:40pm-2:20pm, 2:40pm-4:20pm
For Arlington Ultralight Center: Please download and print the directions with a map as well as FAQ and a waiver that will need to be signed at this link (be sure to bring it the day of the course): Arlington Collision Avoidance waiver, directions, and FAQ
Testimonial from one of our students from a Collision Avoidance session:
Dear Defensive Driving Instructors
I am one of your students from about thirty minutes ago; my name is Bradley H. Not thirteen minutes after your class, I was driving home on the freeway with my mom and little brother doing sixty five miles an hour in the rain when my vehicle spun out of control in a full one-hundred-and-eighty degrees, to the point where we could stare at the faces of the people driving behind us, and I was certain we all were going to die; however, thanks to your class I managed to correct the vehicle so we once again faced forward down the freeway and continued driving. The cars behind us then passed us, both giving us a very impressed thumbs up. I owe my life and the life of my family to you and your class.  Thank you. I will definitely be recommending your class to everyone I know.
Thank you once again.
Sincerely, Bradley H.
Collision Avoidance - Bellevue College
Price:
$199
Must bring own car. Please download and print the following pdf: https://driving-school.com/wp-content/uploads/2023/04/Collision-Avoidance-Bellevue-Instructions-FAQ-Waiver-and-map.pdf.pdf . This includes the instructions, FAQ, Waiver that needs to be signed, and a map. Collision Avoidance is held at: Bellevue College 3000 Landerholm Cir SE, NE parking lot (lot 1B) Bellevue WA 98007 -Students must bring a parent/guardian and their own car for this course. Vehicles must be insured and be in safe operating condition (good tires, brakes, shocks, etc). -You must have a valid driver's license or learner's permit to participate. If using a permit, you must be accompanied by an adult with 5 or more years of experience during the course. -Wear comfortable shoes (no flip flops or high-heels). -Please arrive with at least a half a tank of gas. You will not use that much gas during the course, but we don't want you to miss out on any drills if you run out. -Arrive 15 minutes early. In fairness to other participants, we will not wait if you are late. -The restroom facility is a short drive away from the course. Please plan your liquid consumption accordingly. If you are unable to attend the training, all changes must be made at least 10 days in advance (or a family member or friend can go in your place).
Locations Available:

Collision Avoidance - Arlington Ultralight Ctr
Price:
$199
Must bring own car. Saturdays by appointment. Directions: from Smokey Pt Blvd and 172nd ST NE (Rite Aid on the corner): go North on SP Blvd. At 188th 4-way stop (Pecnik Rd), turn Right. (There is an old bar on the left side of the road at that intersection). Keep going STRAIGHT on 188th/Pecnik Rd into the Ultralight Ctr (don't turn when road turns left). Park car, go past the pedestrian gate to get to the Collision Avoidance training area.
Locations Available: