COURT ORDERED / INSURANCE APPROVED CLASSES
Got a traffic ticket?
Court-Ordered and Insurance Required Classroom session. This program meets both Level 1 and Level 2 requirements.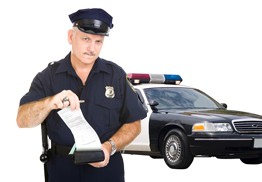 DRIVER IMPROVEMENT TRAINING UPCOMING CLASSES
***THIS IS LIVE NATIONAL SAFETY COUNCIL COURSE (HELD VIA ZOOM DUE TO COVID-19 SOCIAL DISTANCING REQUIREMENTS). YOU WILL NEED A COMPUTER OR PHONE WITH STABLE INTERNET ACCESS TO PARTICIPATE. PLEASE PROVIDE A VALID MAILING ADDRESS SO WE CAN MAIL YOU THE PARTICIPANT GUIDE AND THE COMPLETION CERTIFICATE FOR A LIVE COURSE UPON COMPLETION.***
2022 classes – (All sessions will be a Live class via Zoom until further notice) 1/22/22, 2/12/22, 3/12/22, 4/09/22, 5/14/22,  6/11/22, 7/16/22, 8/20/22, 9/17/22, 10/15/22, 11/19/22.
Class times: All classes are held on Saturdays from 9am-4:30pm. We encourage you to sign up one week in advance so we can mail you the participant guide from our Kirkland, WA main office, however we can accommodate you if you sign up within a week by providing a pdf of the guide. You will be automatically registered for the next class. If the date and time scheduled does not work for you, please contact us at as soon as possible to reschedule to the desired date.
Please make sure your court/insurance company allows for a live National safety council course. This comprehensive program meets both Level 1 and Level 2 requirements.