Top 10 Washington State Road Trips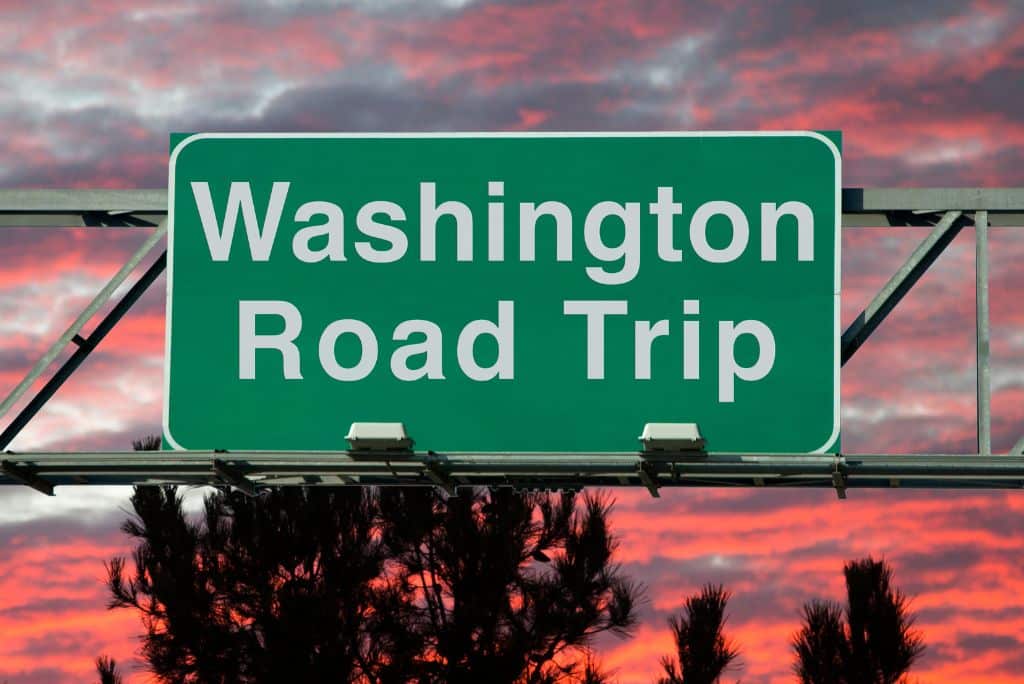 Introduction
Washington State is a haven for road trip enthusiasts, offering a wealth of diverse landscapes and breathtaking scenery. Driving through Washington, you will see majestic mountains, lush forests, stunning coastlines, and picturesque islands. Embarking on a road trip through Washington allows you to experience the beauty and charm of the Evergreen State at your own pace, uncovering hidden gems along the way. This article will explore the top 10 road trips in Washington State, providing various options for your next adventure.
Top 10 Washington State Road Trips
Before delving into the details of each road trip, let's take a quick overview of the ten best routes in Washington State. In the subsequent sections, we will detail each road trip, ensuring you have all the information you need to plan your journey. So, without further ado, here are the top 10 Washington State road trips:
1. Cascade Loop
The Cascade Loop takes you on a picturesque drive through the majestic Cascade Mountains, showcasing stunning attractions. From breathtaking mountain vistas to charming small towns, this road trip offers diverse experiences.
2. Vineyards of Eastern Washington
Eastern Washington is known for its flourishing wine country, boasting numerous wineries and vineyards. Embark on this road trip to savor exquisite wines, enjoy scenic views, and immerse yourself in the rich wine culture of the region.
3. Olympic Peninsula Loop
The Olympic Peninsula Loop is a mesmerizing journey through lush rainforests, pristine beaches, and enchanting national parks. This road trip promises awe-inspiring landscapes and the opportunity to connect with nature at its finest.
4. Chuckanut Drive
Chuckanut Drive is the perfect road trip for coastal beauty and scenic vistas. This stunning coastal drive offers panoramic views of the Salish Sea and is dotted with charming towns and natural wonders along the way.
5. Coulee Corridor
The Coulee Corridor road trip takes you on a geological adventure, showcasing fascinating wonders such as Dry Falls and the Grand Coulee Dam. Discover the unique landscapes shaped by ancient floods and delve into the region's rich history.
6. San Juan Island Loop
Embarking on the San Juan Island Loop allows you to explore the captivating beauty of the San Juan Islands by car. From idyllic coastal scenery to the opportunity for whale watching, this road trip offers an unforgettable island experience.
7. Rainier – Paradise Roads
The Mt. Rainier – Paradise Roads route is necessary for a breathtaking mountain drive. Traverse through the awe-inspiring Mt. Rainier National Park, marvel at stunning viewpoints, and embark on exhilarating hikes amidst pristine wilderness.
8. Stevens Canyon Roads
The Stevens Canyon Roads route takes you on a scenic drive through the heart of Mount Rainier National Park. Experience the wonder of alpine meadows, cascading waterfalls, and picturesque lakes as you wind through this natural paradise.
9. Lewis Highway
Following the footsteps of Lewis and Clark, the Lewis Highway road trip offers a captivating journey along the Columbia River. Immerse yourself in the rich history of the area, marvel at breathtaking landscapes, and uncover hidden treasures along the way.
10. Clark Highway
The Clark Highway road trip is another opportunity to explore the wonders of the Columbia River. Experience the region's natural beauty, discover charming towns, and enjoy a journey that combines history and scenic splendor.
How to Plan an Amazing Washington State Road Trip Itinerary
Planning and research are key when it comes to creating an unforgettable road trip itinerary in Washington State. Consideration must be given to factors such as your trip duration, interests, and attractions you wish to visit. By taking the time to plan your itinerary carefully, you can maximize your enjoyment and make the most of your time on the road. Additionally, we will provide valuable tips on finding suitable accommodations, dining options, and exciting activities along your chosen route.
Where to Start and End Your Road Trip in Washington State
Choosing the right starting and ending points can significantly enhance your experience when embarking on a road trip in Washington State. Seattle is a popular gateway city for road trips, known for its vibrant culture and stunning surroundings. It offers various transportation options and is an excellent starting point for many adventures. We will also explore other enticing options, ensuring you have all the necessary information to begin and conclude your journey smoothly.
The Washington Road Trip Route
A road trip route is the backbone of your adventure, guiding you through the most scenic and captivating landscapes. You can create a custom route in Washington State that aligns with your preferences and desired attractions. To assist you in mapping out your road trip route effectively, we will provide valuable resources and tools to make the process seamless and enjoyable.
Tips for Road Tripping in Washington
Before hitting the road, preparing adequately for your Washington State adventure is essential. Remember to get enough rest before embarking on your journey, as fatigue can diminish the enjoyment of your road trip. Additionally, chewing gum can help alleviate ear discomfort during altitude changes, ensuring a more pleasant travel experience. Finally, remember that Washington State is known for its rain, so it's wise to pack the appropriate gear to stay dry and comfortable.
How Many Days to Spend in Washington State?
The ideal duration for a road trip in Washington State depends on various factors, including the specific routes and attractions you wish to explore. To help you decide, we will provide guidelines for determining the perfect number of days to spend in the state, considering the highlights and must-see destinations along each road trip.
Conclusion
In conclusion, Washington State is a road trip paradise, offering many breathtaking routes and awe-inspiring destinations. Whether you crave mountain vistas, coastal beauty, or the charm of small towns, this state has something to captivate every traveler. By planning your adventure and exploring the diverse beauty of the Evergreen State, you can embark on a road trip that will create cherished memories and ignite a lifelong love for the open road. Start making plans now, pack your luggage, and prepare to go on the journey of a lifetime as you travel through Washington's roadways.