Kirkland/Bellevue (Yarrow Point)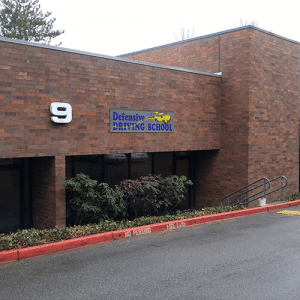 10505 NE 38th Pl, Bldg 9
Kirkland, WA 98033
(425) 643-0116
A classroom location for class sessions and pick up/drop off for lessons and tests. This is our main office with staff.
Things to keep in mind when registering your student:
Students must be 15 years old by the first classroom session of the course.
Minimum course length is 5 weeks.
Driving lessons will extend beyond the end of the classroom portion of the course.
A majority of our communication takes place through email. Please provide a valid, regularly checked email address for both student and parent.
Speed up the registration process: pre-apply, the first step to getting your first driver license, instruction permit, or ID card.
AAA Zero Error Driving Course: This is a 4 hour class that is added to the 30 hour course required by the Department of Licensing. This is scheduled separately and could be held at a neighboring location. You may opt out of this course by purchasing an additional driving lesson (6 lessons total).