Adult Single Driving Lesson
Single lessons are available for general assessment purposes or for specific practice on driving skills such as: parallel parking, freeway driving, backing around the corner, etc. We will provide whatever assistance is required to prepare drivers for DOL testing.
Please Note! If your schedule is limited, please call ahead before registering. We want to ensure you'll be able get lessons in a timely manner. (425) 643-0116.
For optimal results please use Google Chrome when registering.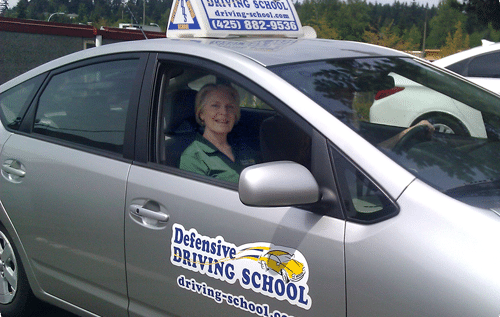 90 Minute Lesson w/ pickup
Price:
$130.00
The pick-up and drop-off location must be within 5 miles and 10 minutes of the branch location selected. If additional travel time is required for an adult lesson, it will be deducted from the lesson time.
Locations Available:

90 Minute Stick Shift Lesson
Price:
$135.00
To schedule your stick shift lesson, please call our office as soon as possible. Lessons are held at our Kirkland location.
Locations Available:

Comprehensive Evaluation
Price:
$245.00
Comprehensive driving evaluation with cognitive and visual components as well as an on-road assessment. Appointment lasts approximately 2 hours.
Locations Available: